Cape Fear Development Moves Ahead On Project Grace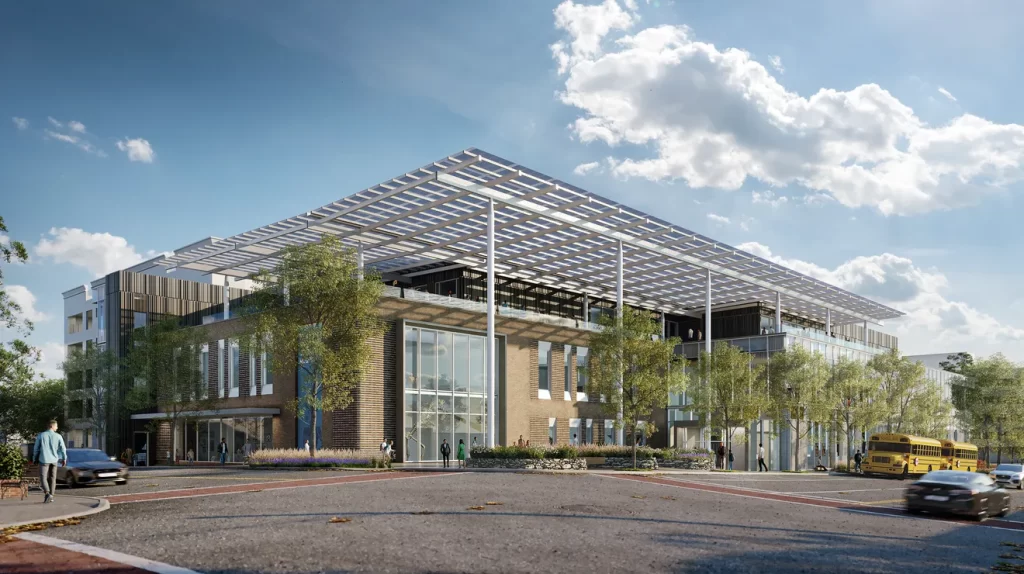 After a unanimous vote yesterday, the New Hanover County Board of Commissioners are moving forward with Project Grace.
The approved Development Agreement between the county and Cape Fear Development calls for the construction of a cutting-edge, purpose-built library and museum to be located in the heart of Downtown Wilmington. In addition, investments into private development on the Project Grace block — bordered by Chestnut, Grace, Second and North Third streets — will exceed $30 million.
"Our public outreach discussions have been ongoing and will continue through the completion of the project," CFD Partner Mike Brown told the Board of Commissioners on Monday. "The project is a large undertaking. It represents a significant investment not only by the county taxpayer, but in time invested by county staff, design consultants and local construction partners."
The new 94,000-square-foot cultural arts center will unite the Cape Fear Museum and New Hanover County Main Library into one modern, state-of-the-art facility. County leaders will hold another vote on the agreement in July, and seek approval from the Local Government Commission shortly after. Construction on the new library and museum could start as early as October.
Read additional media coverage on Project Grace and Cape Fear Development's work from these local outlets: Commissioners Approve New Project Grace Development Agreement (WilmingtonBiz); With new developer, financing plan, New Hanover County forges ahead with Project Grace (StarNews); NHC commissioners approve new Project Grace development agreement (WHQR); Commissioners move forward with Project Grace, final plans to be completed in the summer (WECT); Commissioners move forward with Project Grace (WWAY)