New Hanover County Holds Ribbon Cutting for Government Center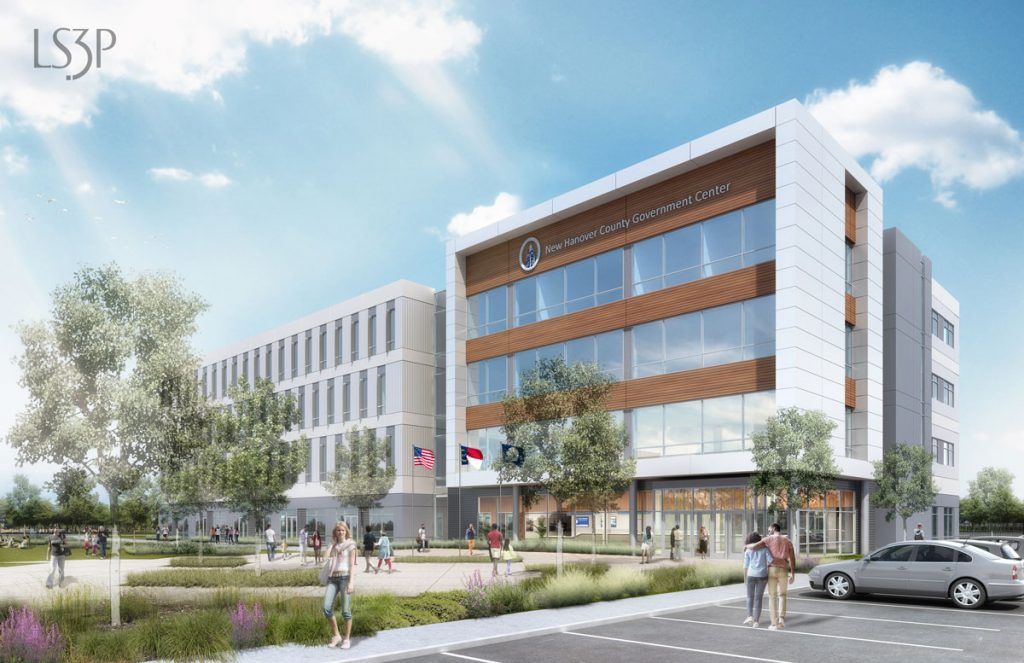 Current and former members of the Board of Commissioners, as well as county staff and leadership, cut the ribbon at the new Government Center on April 25.
"This building is a tribute to all the Commissioners who have served this community throughout the years and their steadfast leadership to do what is best for the county and our citizens. We're excited to have a facility that is modern, efficient and ready to adapt as our community grows. This is truly a home for county government that everyone can be proud of," said Board of Commissioners Chair Bill Rivenbark at the ribbon-cutting.
The Government Center — created via public-private partnership with Cape Fear Development, Thomas Construction, and LS3P — was designed with efficiency and resiliency in mind. The county headquarters now include an expanded Emergency Operations Center and 911 Call Center that have been purpose-built to withstand 165 mph winds and remain operational during extreme weather.
With a footprint half the size of the former government center, the new facility offers a layout more conducive to customer service and upgraded energy consumption savings. Following demolition of the former government center next door, future construction phases will include a public lawn and mixed-use development.
"This building belongs to the citizens of New Hanover County," County Commissioner LeAnn Pierce said at the ribbon-cutting. "It is truly a special place where our staff and our citizens can meet to conduct the business of our county."
Read and watch additional coverage of the Government Center and ribbon-cutting ceremony in these reports by WECT and WWAY.