Proximity At Carolina Beach Breaks Ground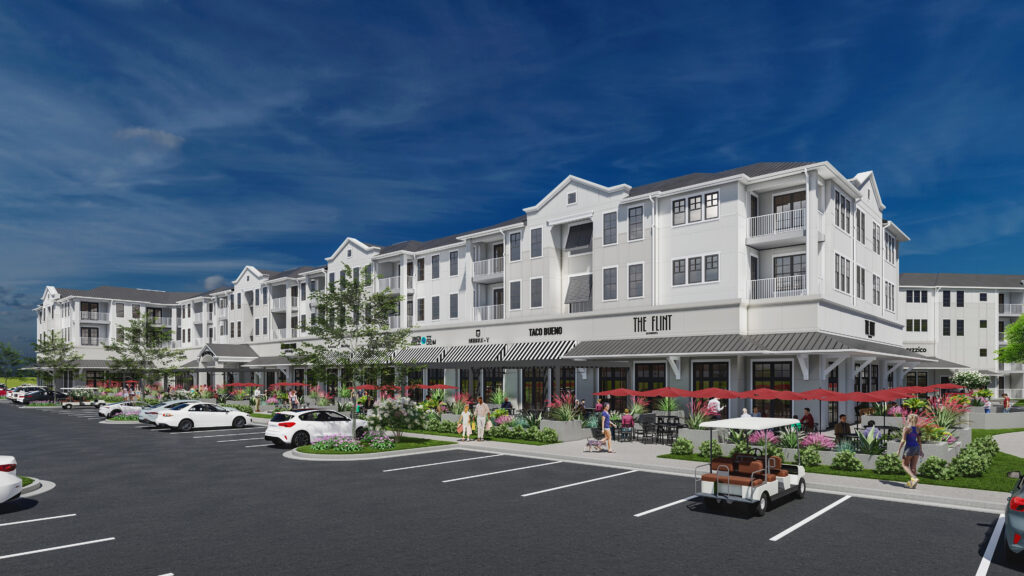 More than 50 guests and stakeholders attended the ceremonial groundbreaking of The Proximity at Carolina Beach on Wednesday morning, marking the beginning of construction for the island's newest mixed-use project.
The Proximity, which spans 12.5 acres with frontage on North Lake Park Boulevard, will include space for apartments, dining and retail; a pool and fitness facility that will sell memberships to the public; and interconnected trails and green space. Cape Fear Development initially sought rezoning approval for the project in 2021, hosting 21 meetings with the public as part of the process.
"We wanted to hear it all and we definitely did," said Cape Fear Development Partner Brian Eckel. "Feedback from the residents who took time to come and talk to us has been invaluable for this project, made Proximity a far better project and I believe a real testament to the culture here at Carolina Beach."
Carolina Beach Mayor Lynn Barbee said The Proximity is the first major project to navigate the town's conditional approval process, following recent changes in state law that he said previously prevented sit-down discussions about plans before reaching the council for approval.
"What a difference," Barbee said. "It started with the developer talking to the residents. I mean, that is a huge, huge change for us. And I think you see it in what they've done and what they plan to do here."
The Proximity, which will be built by Monteith Construction Corp., is expected to be completed by summer 2024.
"The Proximity is more than just stores and apartments," said Bryan Thomas, CEO of Monteith Construction Corp. "It is people's livelihoods. And it's people's homes. So that makes this important."
Read coverage of the Proximity groundbreaking in the Wilmington Business Journal's story Proximity At CB Breaks Ground, Ups Ante For Community Input