Proximity At Carolina Beach Open House Event Draws More Than 100 Visitors
August 30, 2022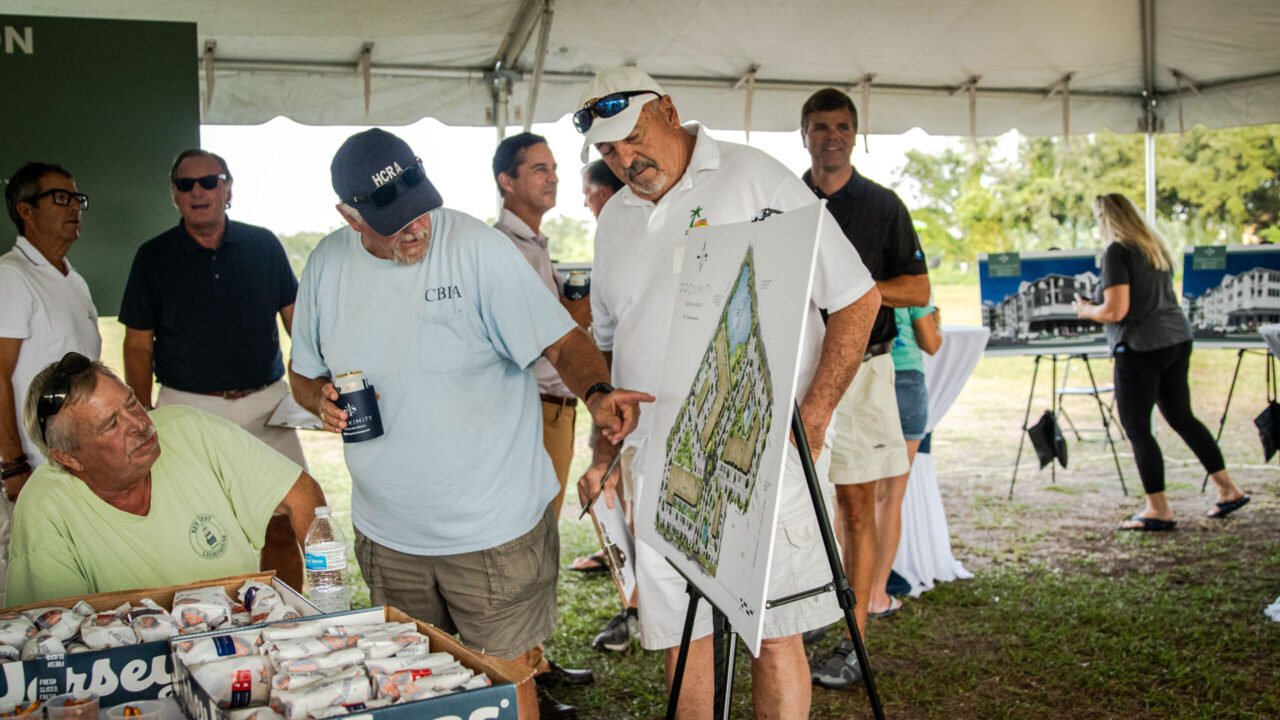 CAROLINA BEACH, N.C. — More than 100 local residents and community members joined the Cape Fear Development team last week for an Open House at the future site of the Proximity, a mixed-use project expected to break ground on the island later this year.

The Proximity will be a next-generation space for live, work and play on Carolina Beach, with state-of-the-art apartment rentals and a host of amenities catered to the island like golf cart accommodations and a pool and fitness center.

Community members who attended the Open House were invited to provide feedback on design questions the development team is openly exploring, and to talk through different suggestions for the types of commercial tenants that will eventually occupy the space.
"We want to make sure that the Proximity is a natural fit for Carolina Beach on day one — like it's always belonged — and we're confident it will be," said Cape Fear Development Co-Founder and Partner Brian Eckel.
Rob High, Associate Broker for Cape Fear Commercial, is leading the leasing for the Proximity's commercial space, which will be located on the ground floor facing Lake Park Boulevard.
"The ground-level space is going to be a major hub for the island when finished," High said. "We want it to feel like everyone can hang out, so we're exploring lots of different options, like co-working spaces and breweries, and thinking of how to give it the beach-town feel."

The Proximity at Carolina Beach is the first in a line of Proximity projects at different locations — including New Bern and Wilmington — that will elevate the potential for mixed-use developments in their respective markets. The Proximity at Carolina Beach will include around 250 residential apartment units for rent; construction is expected to take approximately 18 months, with groundbreaking expected later this year.
Read additional coverage of the Open House event in local media: In the StarNews, Major Carolina Beach apartment and retail project moves forward, and the Wilmington Business Journal, For Carolina Beach Mixed-use Project, Developers Refining The Details