The Proximity At Dram Tree: Revitalizing The Riverfront
November 21, 2022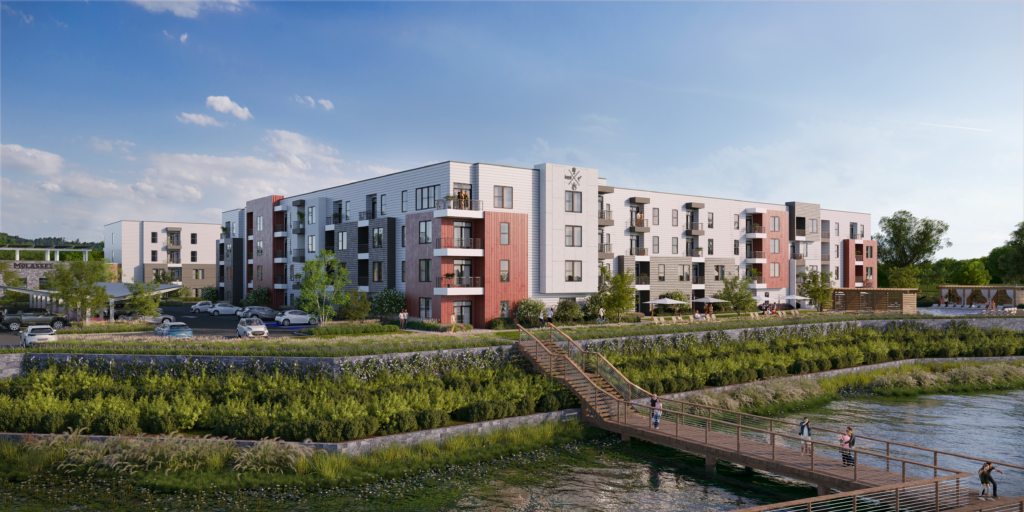 A former industrial site in the core of southern downtown Wilmington has potential to be a true gateway into the city. Local developers are proposing a remediation effort at the property, along with a rezoning request that would accommodate a mixed-use project.
Cape Fear Development, an affiliate of Wilmington-based Cape Fear Commercial, has submitted a request to rezone four parcels along Surry Street, located at the foot of Castle Street along the Cape Fear River downtown. The 7.4 acres of land would be used for more than 200 apartment units and a 4,295-square-foot luxury restaurant, overlooking the river with a rooftop bar. The latter is currently being dubbed "Molasses" in homage to the site's trade roots.
The riverfront property played a key role during Wilmington's history as a mainstay of the shipping economy, and the land possesses a story that deserves to be told, not neglected. As part of the rezoning request for an Urban Mixed Use designation, Cape Fear Development is participating in the NC Brownfields program, through which the contamination onsite, accumulated over decades of prior industrial use, will be remediated.
"Everybody driving into Wilmington over the bridge sees this property," said Cape Fear Development Partner Brian Eckel. "It deserves to be a centerpiece of our southern downtown, not an unimproved vacant lot like it has been."
Cape Fear Development's mixed-use proposal, the Proximity at Dram Tree, hopes to contribute to the rejuvenation of Wilmington's southern riverfront — adding to the likes of Live at Ted's, Dram Tree Park, and Waterline Brewing Company.
"It's been really exciting to watch this part of the riverfront come alive during the past few years," said Waterline owner Rob Robinson. "I think this project is going to help take the community to the next level by giving people even more options when they come to this part of downtown."
Read more about plans for The Proximity at Dram Tree in the story, 204-unit complex with luxury restaurant proposed near Waterline Brewing Co., by Brenna Flanagan in Port City Daily, as well as the story, Developer proposes mixed-use development at site in-need of environmental cleanup, on WECT.